DRESS CODE - Randolph County Dress Code:
Students are expected to adhere to standards of dress and appearance that are compatible with a safe and effective learning environment. The board prohibits appearance or clothing that (1) violates a reasonable dress code adopted an individual school, (2) is substantially disruptive, (3) is provocative, revealing, vulgar or obscene or (4) endangers the health or safety of the student or others.
Head apparel (hats, hoodies, headbands, scarves, bandanas, picks, combs, etc.) or sunglasses may not be worn inside the building unless the headgear is worn based on a sincerely-held belief;

No visible undergarments;

No holes in pants above the knee.

;

No halter tops, tank tops, spaghetti straps

No clothing that exposes the midriff or cleavage;

No pants that are baggy or drag the floor (pants/shorts must be worn around the waist);

No short shorts or excessively short dresses/skirts; (shorts and skirts may fall no shorter than six inches (finger tip) above the knee).

No spandex or other very tight clothing, or excessively oversized clothing;

No sleepwear or bedroom slippers

No bare feet;

Students must dress-in following physical education classes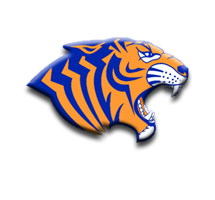 The mission of the Randolph County School System is to maximize educational opportunities for every student by focusing on continuous improvement and having high expectations for students and staff, while preparing students for multiple options to be competitive in a diverse 21st Century global society.
RHS HALL OF FAME NOMINATION FORM
RHS HALL OF FAME PAST INDUCTEES